Sampling Laws
Question: Why is it so important to make sure your samples are cleared? What happens if you don't?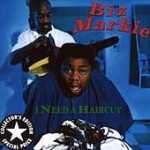 This person found that out for us… the hard way. In 1991 Biz Markie changed Hip-Hop and the entire music industry when he sampled Gilbert O'Sullivan's "Alone Again" for his song entitled "Alone Again" and stuck the song on his album entitled "I Need A Hair Cut." Biz Markie did this with out getting that sample cleared. Let's also realize that he just had a platinum single in "Just A Friend" and a gold album in "The Biz Never Sleeps." He had the potential to sell another million records on his next album. In his defense, rumor has it that Biz Markie and/or Warner Brothers at least tried to contact O'Sullivan to get the sample cleared but O'Sullivan was in solitude and no one was really able to contact him. After O'Sullivan and/or his record label found out about this song and uncleared sample there was a lawsuit between Grand Upright Music, Ltd v. Warner Bros. Records Inc. in which Warner Bros. (which is the label that Biz Markie was on) at the time lost. The result of this law suite was that his album had to be taken back off the shelves in every record store immediately. Now… there were serious repercussions if a sample was not cleared. This also allowed artists to start suing record labels and winning these law suites if they could prove that their music was sampled without permission. Now the hip hop producers could still dig for those samples but if the sample is not cleared then that song is just not happening.
This is very interesting concept however the fact still remains that beats like Synthetic Substitution by Melvin Bliss who just recently passed away, Ashley's Roachclip by Chuck Brown and The Soul Searchers (yeah, the Godfather of Go Go Music, that Chuck Brown) and the most sampled loop ever The Funky Drummer by James Brown and Clyde Stubblefield are still being sampled today and those artists are not getting paid for them. However, that is a story for another time.
Simply put… Before you could sample without clearance and get away with it and this still pretty much applies to those artists that aren't going "Gold", "Platinum" or what ever the next standard is (and I'm not saying it is legal either) but now if you have that potential you must clear all samples or it will get ugly and that is how Biz Markie changed Hip Hop and the entire music industry in the process.
If you have any discrepancies to what you just heard, comments on what you just heard or have new ideas on who or what changed hip hop and I will still challenge your ideas too then send an email to patrick@patrickscientific.com
Until next time peace
Audio Verison as done originally on Strictly Hip Hop on WEAA 88.9 FM below.

Additional notes:
In a somewhat rebellious stab back at the music industry, Biz released his next album entitled "All Samples Cleared" poking fun at his lost law suite. In another somewhat rebellious stab, Biz Markie is OK with people taking for taking samples from his music and that is a long list of people from Del The Funky Homosapien to the Trip Hop band Sneaker Pimps.
Mental note:
All of this happened before the digital age so vinyl and cassettes were the medium for Biz Markie's album. Since he had the potential to sell 500,000 units it is possible that Warner Brothers manufactured $500,000 units all to have them be unsellable.  In the digital age you would just remove the one song and call it a day.  That is a lot of money to loose in an investment.  Think about it!
Tags: Biz Markie, Cold Chillin', Warner Brothers